What is Chiropractic?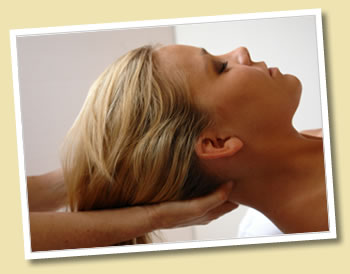 Chiropractic Adjustment is a hands on therapy to help align the vertebrae in the spine.

The adjustment helps to remove any irritation on the nerve, decrease muscle tension and allow proper communication between the nerve and the brain.

Chiropractic is a form of alternative medicine that emphasizes diagnosis, treatment, and prevention of mechanical disorders of the musculoskeletal system, especially the spine, under the hypothesis that these disorders affect general health via the nervous system.
How does chiropractic work?
The human body possesses a natural ability to restore itself. This ability depends on a healthy nervous system. Life's events such as automobile accidents, sports injuries, repetitive work, and home stress are just some of the factors that can overwhelm the body's ability to adapt. The joints of the spine 'lock up' when these sorts of events occur, limiting range of motion. Spinal joint restriction and/or misalignment results in irritation and/or pressure at the spinal nerve.
Chiropractic care can correct these distortions, known as subluxations, restoring the body to its optimal form and function. Local symptoms of subluxations may include pain, tenderness, swelling, tingling, numbness, or spasm around the joints of the spine, back, and neck. Many times these sensations extend further into the shoulders and arms, around the rib cage, or into the hips and down the legs. Subluxations can even lead to headaches, stomach and digestive problems, and loss of overall health.
Impaired nerve coordination causes the whole body to suffer. Vital instructions flow between the brain and the body by way of spinal nerves. These instructions inform and direct the body as to when, where, and how it needs to heal itself. By irritating nerves, subluxations interfere with the essential brain/body exchange, thereby compromising the normal function of the body's organs and tissues. Chiropractic care clears the path for the body to maintain its own health.
How can a chiropractor help?
Doctors of chiropractic are specially trained in the evaluation and treatment of spinal conditions, which is why an increasing number of back pain sufferers are turning to them for fast, effective, and reliable care. Similarly, more and more hospitals and private practices are now working closely with doctors of chiropractic in order to ensure the best quality of care for patients who suffer from spine-related injuries and dysfunction.
The benefits of chiropractic care have also been shown to extend beyond reduction of back and neck pain. In fact, chiropractic has proven itself as useful in the reduction of headaches, carpal tunnel syndrome, jaw pain, sciatica, and tingling in the arms and legs. The rewards of chiropractic care are numerous. People under chiropractic care report better health and well-being and many families have realized the benefits of chiropractic care for their children.
Who should see a doctor of chiropractic?
Nerve interference can affect anyone, which is why people of all ages experience relief and improved health through chiropractic care. A qualified doctor of chiropractic will best determine the appropriateness of care for you or your family.
No method of health care has proven itself to be more effective than chiropractic in helping those who suffer from back and neck pain. Doctors of chiropractic are the most highly qualified professionals in evaluating and caring for these, as well as many other health problems.
Is chiropractic safe?
Yes. Its non-surgical, drug-free approach to health places chiropractic among the safest of all health care practices. Remember, chiropractic takes nothing out of the body and puts nothing in. As a result, chiropractors enjoy one of the lowest malpractice rates of all health care professionals.