What is Hypnosis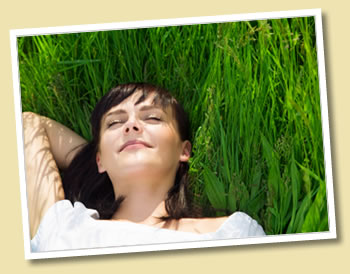 Hypnosis is a form of deep relaxation.

During this process a persons subconscious mind is more open to receiving positive and beneficial suggestions. Like driving in a car and suddenly realizing you are at your destination, but don't remember getting there. Your conscious mind is still clearly alert but your unconscious mind overrides your thought processes. This is called highway hypnosis and we have all experienced this at least once in our lives. Hypnosis helps people find a clear path to obtain their goals whether it is to lose weight, quit smoking conquer a fear/phobia or to reduce their stress level. A certified hypnotherapist guides them to success by using relaxation techniques, scripts, positive affirmations and goal setting. During a hypnosis session the client is in complete control of their body and their surroundings in the event of an emergency you will immediately be alert and ready.

Your First Visit
Usually clients need a series of sessions to reaffirm their goals and positive suggestions. The length of a treatment and final results vary between individuals. Your first visit will begin with a consultation which typically takes about an hour. Follow-up visits may take anywhere between a half hour to forty -five minutes. Self hypnosis techniques will be taught to help you maintain your results.
What To Expect
Everyone's hypnotherapy session will be different depending on how deep of a subject you are. The hypnotherapist will determine your level of hypnosis during your first consultation. During your session you may recall everything that was said ,while others maybe recall pieces of their session or nothing at all. No matter what level you are the session will still be beneficial to you. Hypnosis is a wonderful therapy to help you achieve your goals and reduce your stress level.